Have you ever heard the saying, "art is all around us"?
Well, that just became more accurate with Visit Orlando's Map of Orlando Murals. Discover a completely free and interactive way to view some beautiful and thought-provoking art all around Central Florida.
From Florida Pride to colorful and conceptual, and even historical art, these masterpieces are a sight to be seen by many. In areas like the Mills 50 district, Lake Buena Vista, and even Lake Nona, this map allows you to view opportunities for exploration of the arts no matter where you are in our community.
"Experiencing a destination is experiencing what makes the community special. In Orlando, creativity and innovation are one of the hallmarks of the experience from the innovative technology used in theme park rides to the amazingly talented visual and performing artists that call Orlando home," said Danielle Hollander, Chief Marketing Officer of Visit Orlando. "Featuring murals and public art throughout our Mainstreet Districts is one way to entice visitors to explore our entire destination and find hidden gems along the way."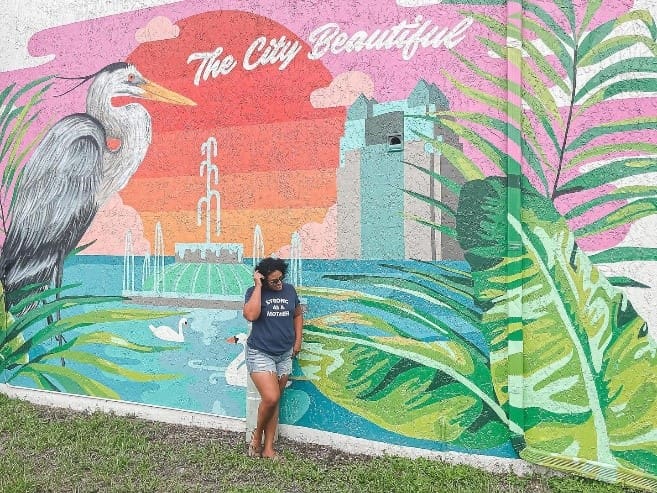 Orlando native and current resident, Celeste Vazquez, is excited to see this new addition to the Visit Orlando website and hopes to be introduced to a new community of art and culture because of it.
"This is a great representation of the art in our community," says Vazquez. "Just having the ability to see exactly where I need to go to view the local art in the city is truly amazing. I can use it as a way to tour parts of Orlando I never have before and see some great art for free."
As public art continues to flourish around Central Florida, the creation of these interactive concepts are helpful to artists to ensure their work gains the attention it deserves.
Featured artist, Ric One, hopes that the inclusion of these murals will help inspire other local artists to express themselves in their own unique ways.
"These murals around the city project a message that street art is here to inspire the community dialogue, community development, and to celebrate local culture," says Ric. "My goal is to deliver a meaningful message through my art that does not need to be spoken while adorning the city with color."
With 49 current murals on their page already, Visit Orlando will be adding more sites to their Map of Orlando Murals in the near future; so stay tuned to their website for the latest locations to explore.
For more information, please visit https://www.visitorlando.com/